'be light' crew-neck t-shirt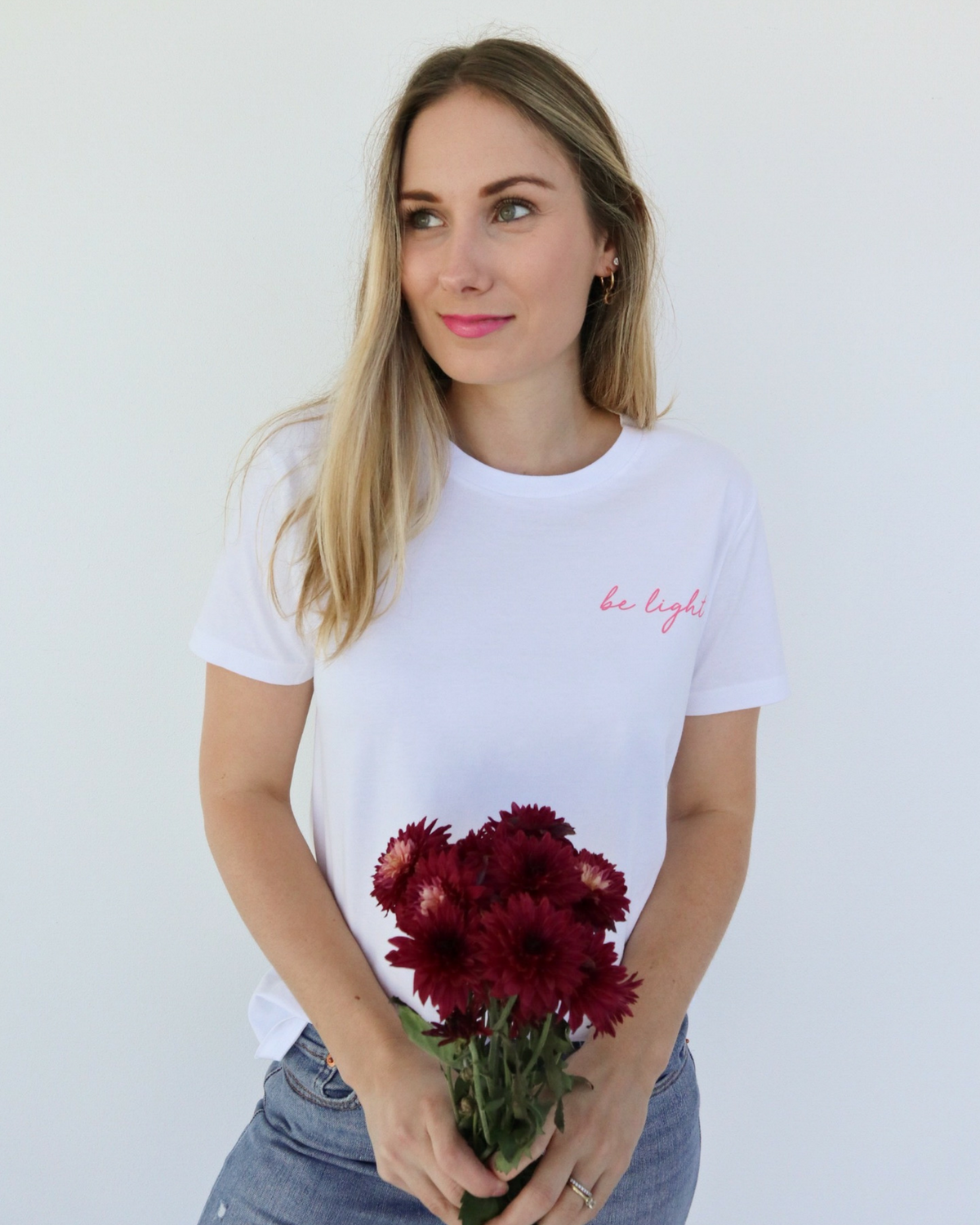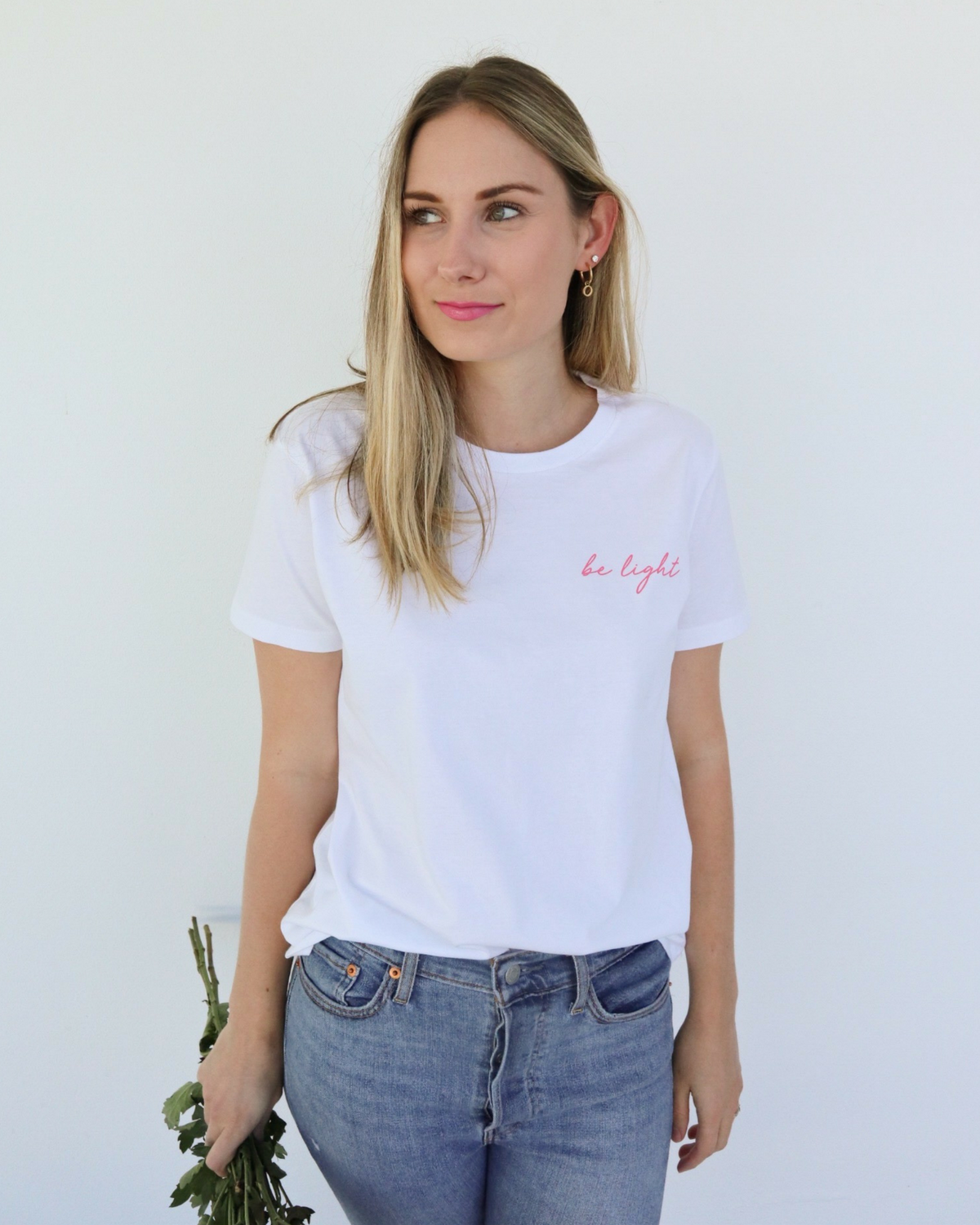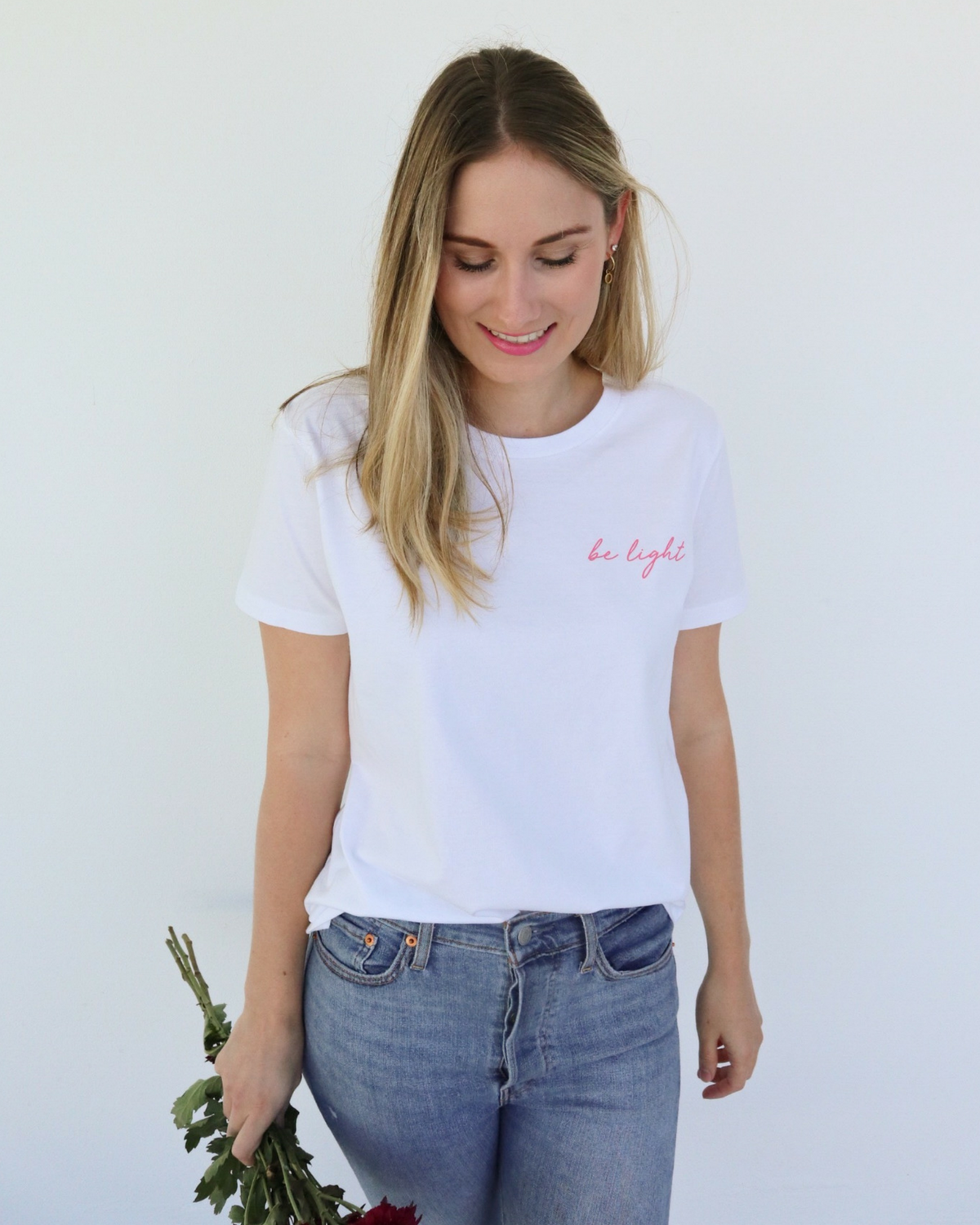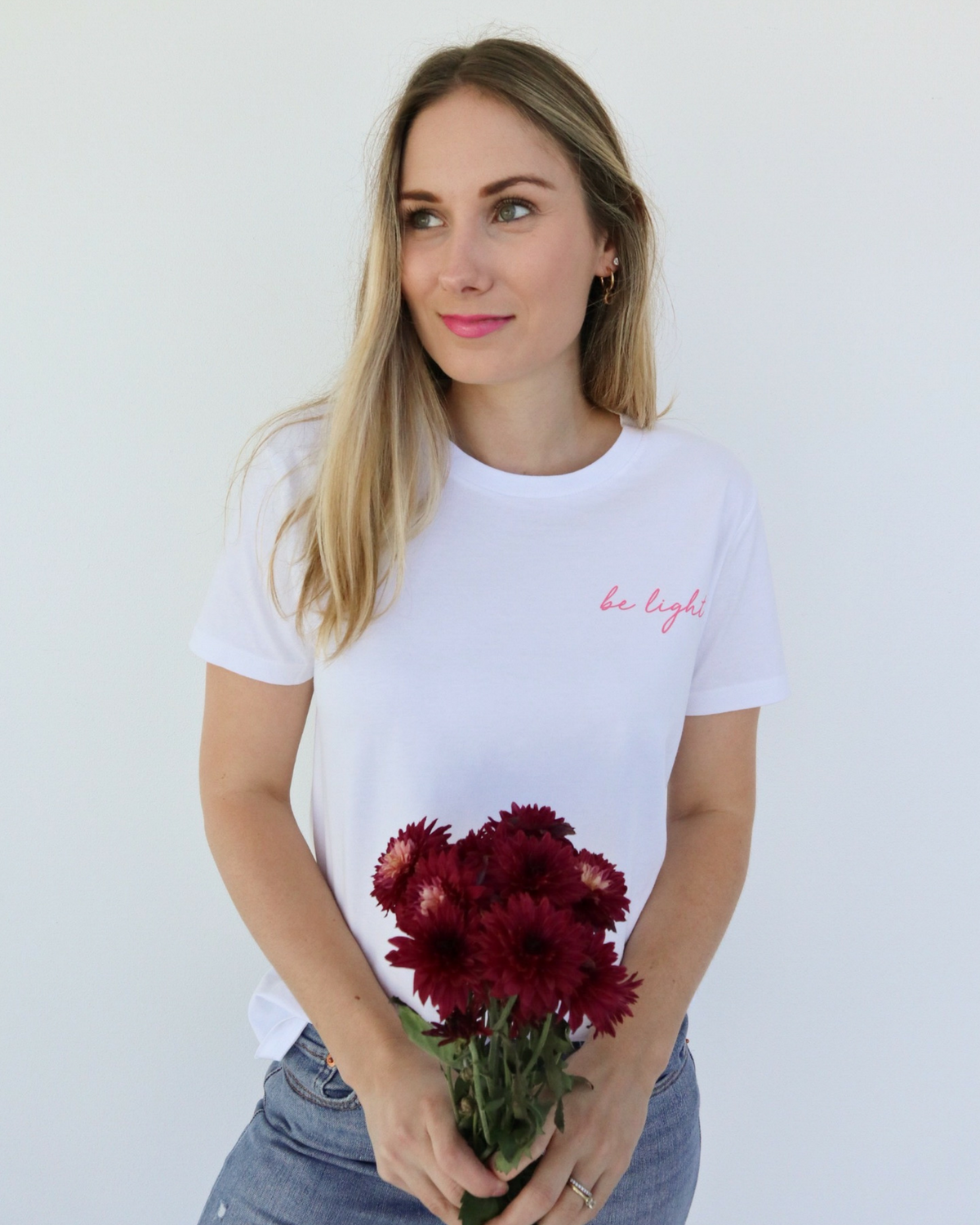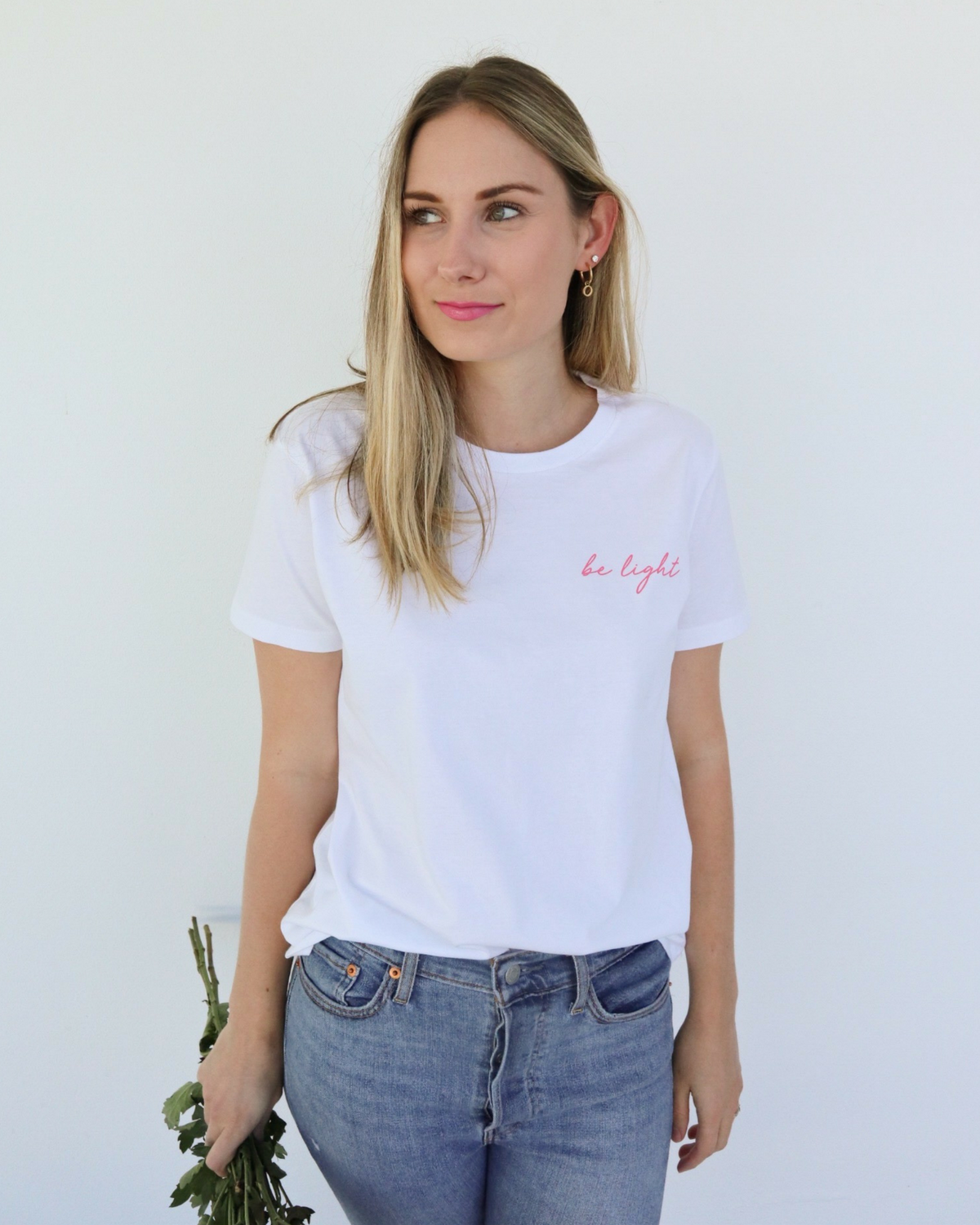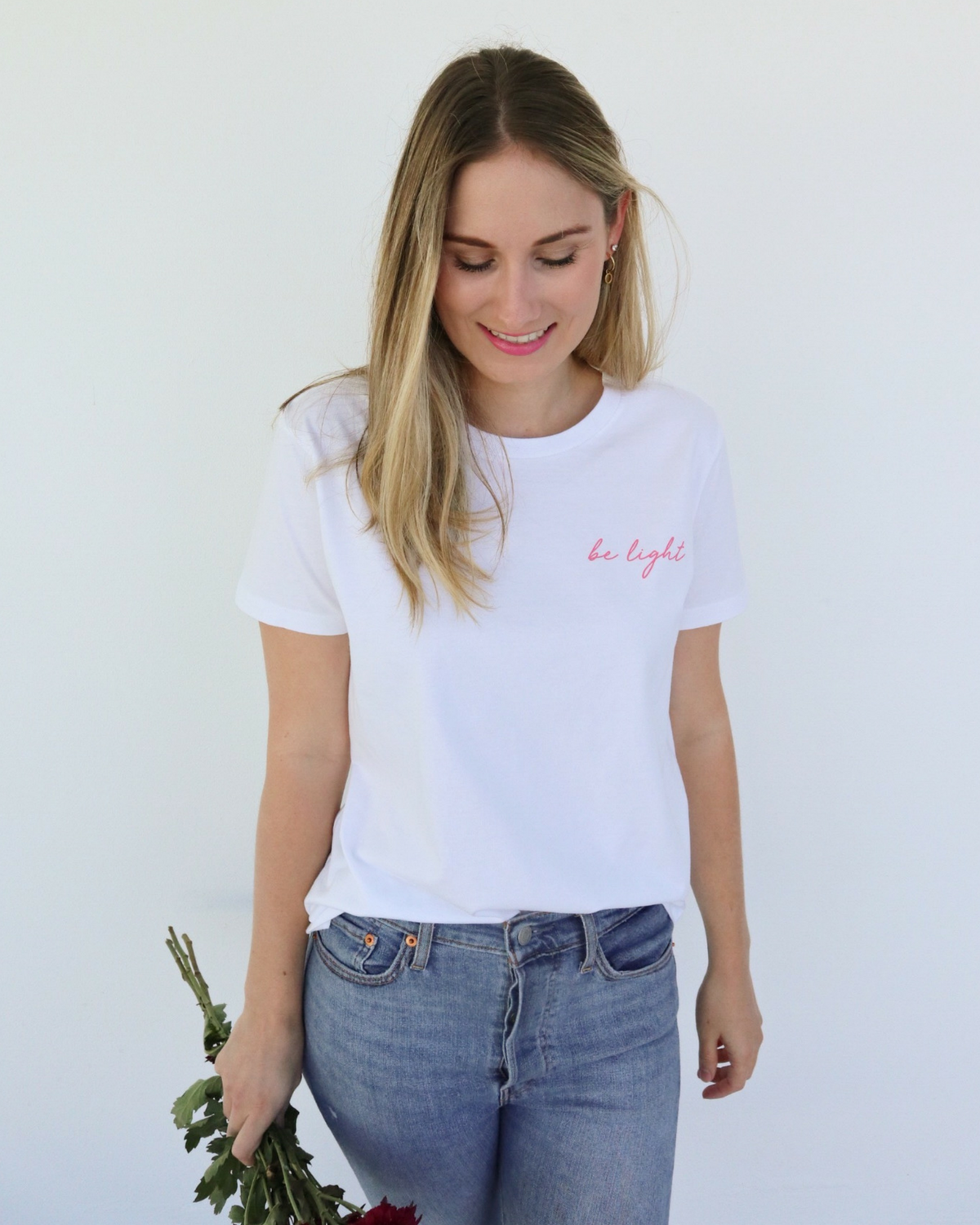 'be light' crew-neck t-shirt
Price in other currencies (approximate):
AUD: $43
Euro: €26.95
A comfy white cotton crewneck t-shirt to remind you to be light wherever you go. be light is printed in light pink on the left-hand side of the tee.Why be light? Have a read of Jesus' words:
You're here to be light, bringing out the God-colors in the world. God is not a secret to be kept. We're going public with this, as public as a city on a hill. If I make you light-bearers, you don't think I'm going to hide you under a bucket, do you? I'm putting you on a light stand. Now that I've put you there on a hilltop, on a light stand—shine! Keep open house; be generous with your lives. By opening up to others, you'll prompt people to open up with God, this generous Father in heaven.
- Matthew 5:14-16 (The Message)
Fits true to size.
Model is wearing a M for slightly oversized fit.
Sizing chart >>>